1. Open Settings from the home screen, select Wi-Fi, and make sure Wi-Fi is turned on. Then Select Other...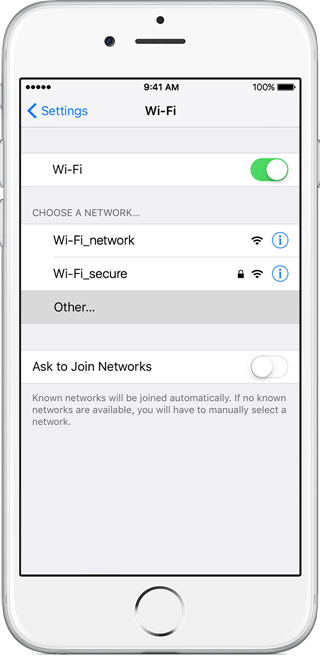 2. Enter the exact name of the network, then select Security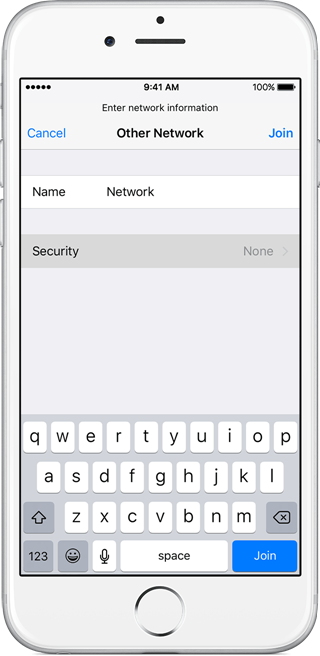 3. Choose the Security type 
Not all hidden networks are secure. If you're not sure, check with your network administrator.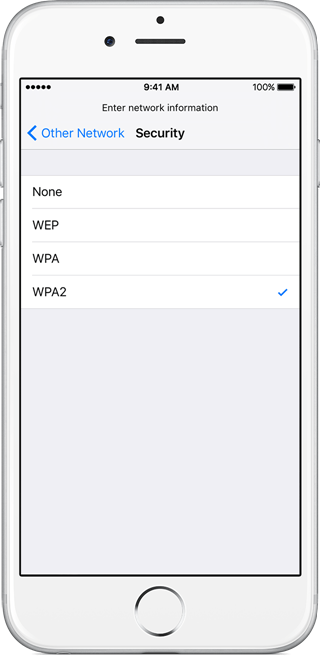 4. Enter the Password then select Join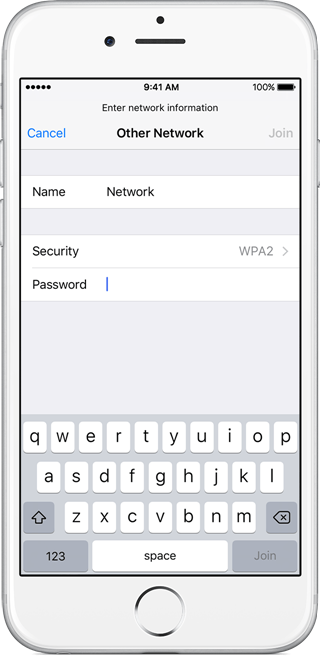 After you join the network, you'll see a blue tick next to the network and the Wi-Fi icon in the upper-left side of your display.