Focus assist (also known as quiet hours in earlier versions of Windows 10) allows you to avoid distracting notifications when you need to stay focused, and is set by default to activate automatically under certain conditions. Here's how to enable focus assist in Windows 10:
Select the action center icon on the taskbar, bottom right side of your screen.

Select Focus assist to cycle through the available settings: either Priority Only, Alarms Only, or Off. (If you don't see the Focus assist tile, you may need to select Expand first.) If Focus assist is missing on action center you can follow steps provided below to enable and customize settings.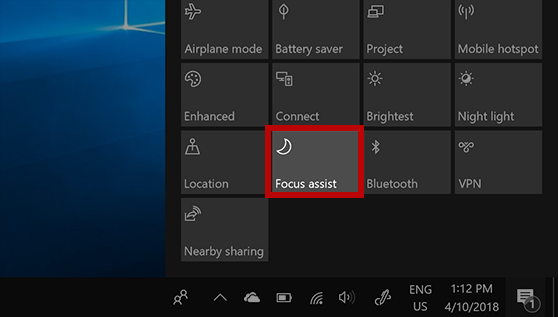 1. Focus assist settings can also be edited by selecting Start(1)

and select
Settings(2)

. Shortcut (You can search on Start for Focus assist then click on the results to open settings).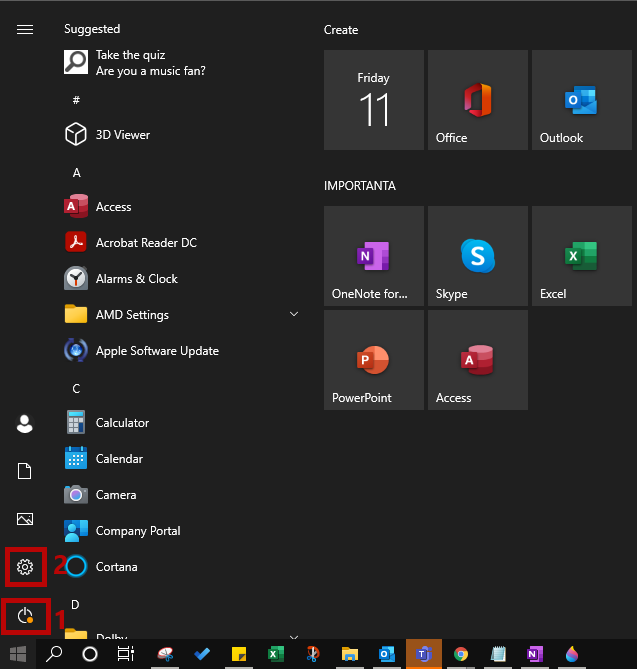 2. Click on System

.

3. On the left side bar under Systems click on Focus assist

, or type Focus assist into the search box on the taskbar, and then select Focus assist settings from the list of results. On the right side you can customize Focus assist.