When opening any Microsoft Apps signed in with your work account, you may receive the popup warning: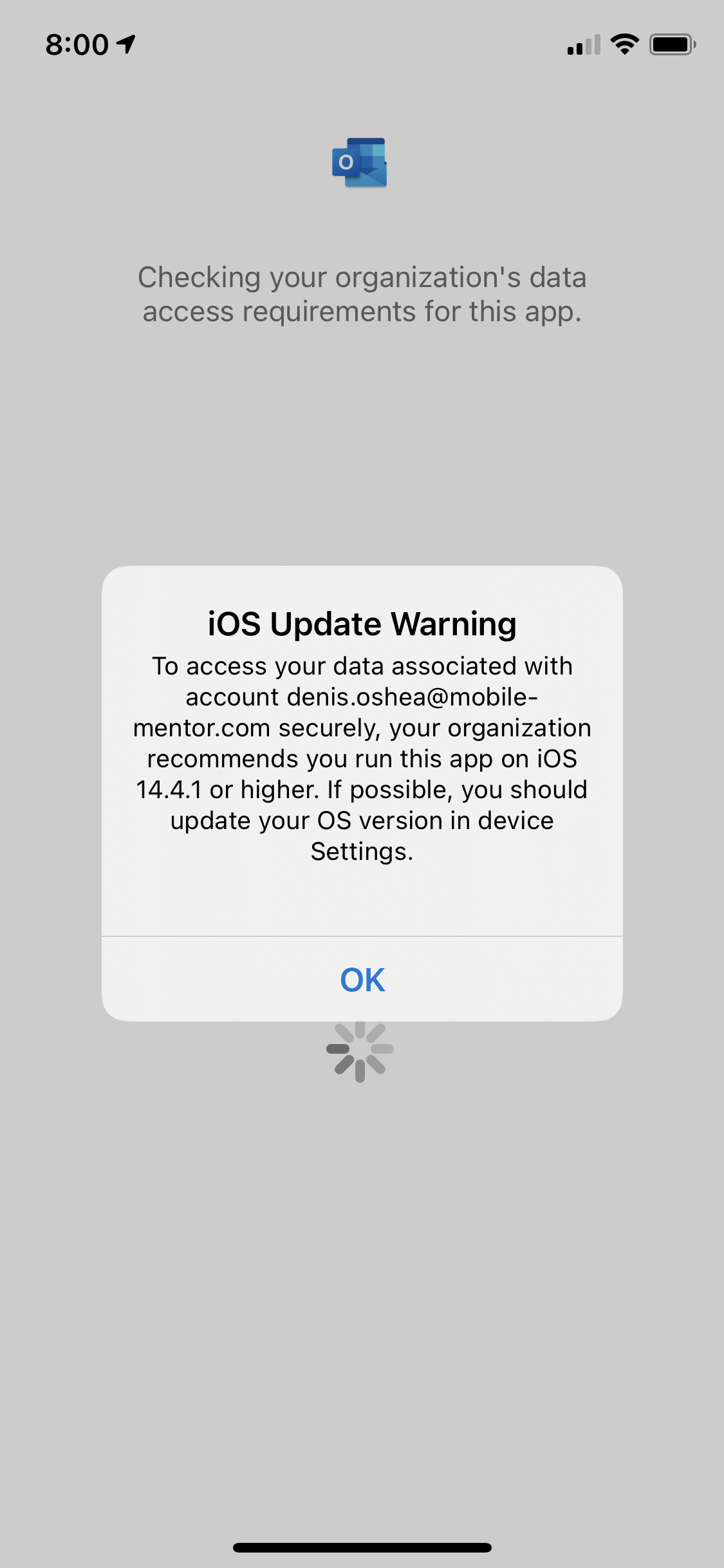 The reason this shows is due to an applied App Protection Policy which advises to update to the latest iOS version before continuing. You can select OK to continue using the app, although the popup will show every time you open a Microsoft app, until the update has been completed.
How to resolve
To stop the popup from appearing when you open any Microsoft app, you will need to update your iOS device:
Open Settings





Scroll down and select General





Select Software Update





Select Download & Install. If no update is available or not showing, first confirm you are connected to Wi-Fi and have enough battery charge. If still no update available, hard reset the device and then repeat the previous instructions. Hard Reset - Devices with a home button / Hard Reset - Devices without a home button (iPhone X series devices: X / Xs / Xs Max / Xr / etc)


Enter Passcode (used to unlock your phone).





The phone will verify the update (this can take some time)





The phone will apply the update and restart (this can't take some time)





Once updated the phone will turn on and you will need to Enter unclock Passcode again.