AirDrop can be used to share photos with other Apple devices.
In order to successfully share photos, the following needs to be checked:
The person/device receiving the photos should:
       - Be nearby and in WiFi and Bluetooth range.
         - Have WiFi and Bluetooth on. 
         - Have their Airdrop set to receive from Contacts Only. 
 Receiver should have the email address and mobile number of the sender in their contact card in order for Airdrop to work. 
Here's how you can share photos using the steps below:
Step 1. Open the Photo App.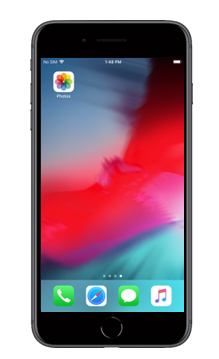 Step 2. Select Images. Once selected, tap on Airdrop.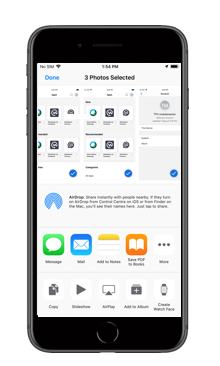 Step 3. Select the iPhone/User you would like to send the photo/s to.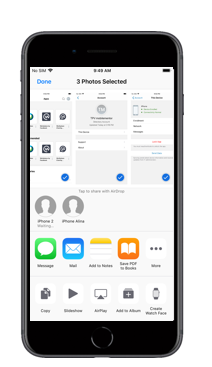 Step 4. On the receiving device, select Accept.