Prerequisite: an iPhone/iOS device enrolled with MobileIron Go
To force an iPhone or similar iOS device to check-in to MobileIron Cloud from the device side, follow the steps below:
1. Open the MobileIron Go app

2. Select Settings from the bottom menu then select Check for Updates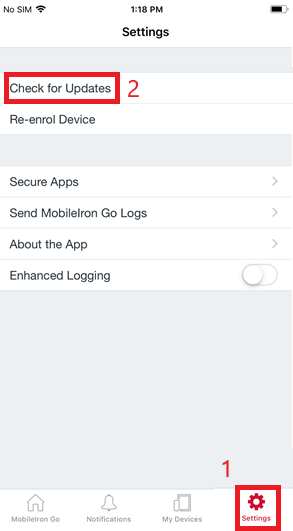 3. Tap Continue to confirm check in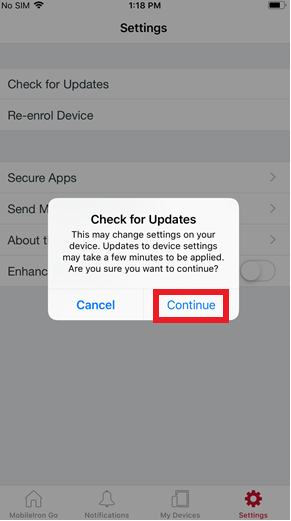 If the phone does not check in to MobileIron Cloud after these steps, check the user's internet connection and switching from mobile data to WiFi or vice versa.