How to change Windows 10 Display settings.
1. Right click on your Home screen and on pop-up menu select Display settings.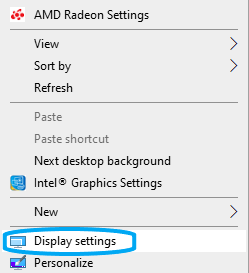 2. Below you will have the option to change Display Brightness, Night light, Scale & Layout Resolution. You can change brightness for the built-in display by right click and hold on brightness bar shown below.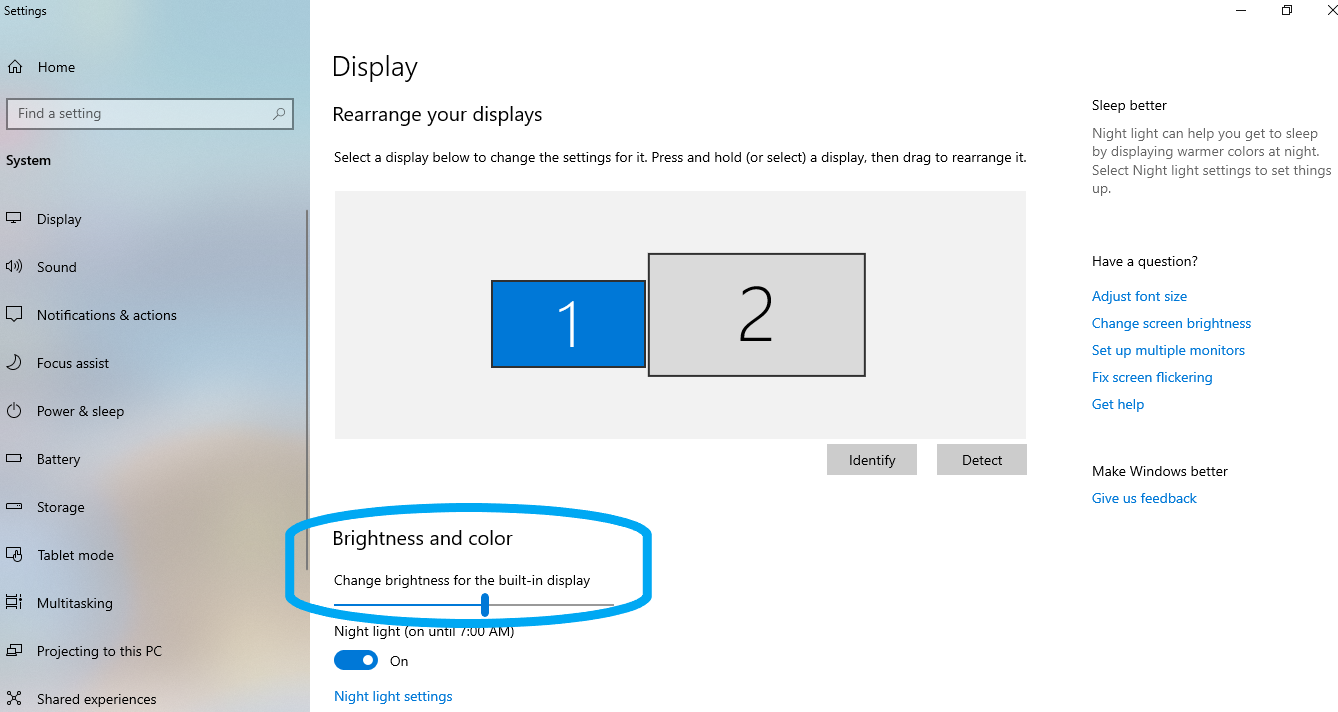 3. Under Brightness and color you will have blue text option for Night light settings.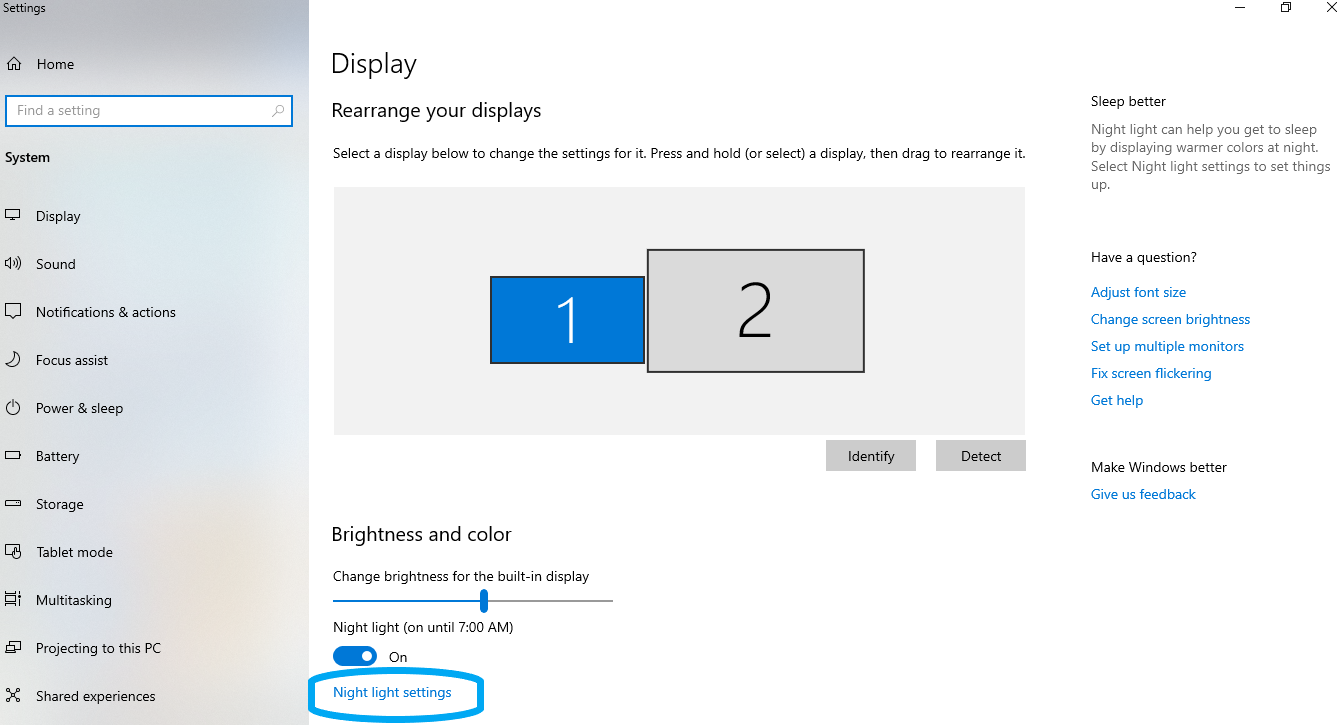 4. You will be able to manually or schedule night light settings.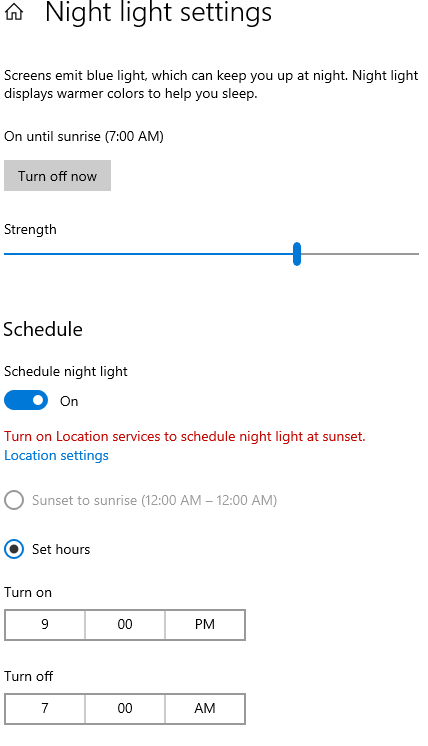 5. If you scroll down you will have option to change Scale & Layout Resolution.