How to set up an Out of Office for Outlook on iOS devices
1. Open your Outlook app and select the Home icon in the top left

2. Select the Setting gear icon in the bottom left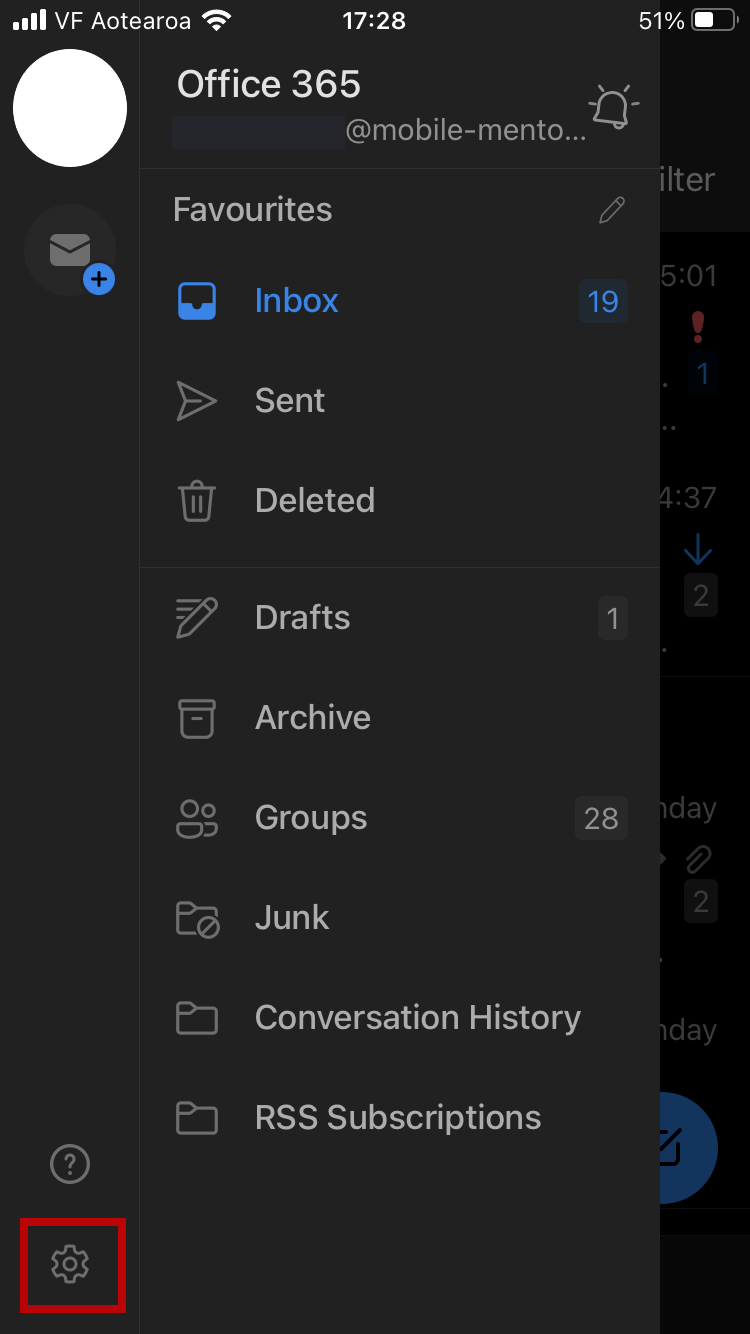 3. Select your Outlook account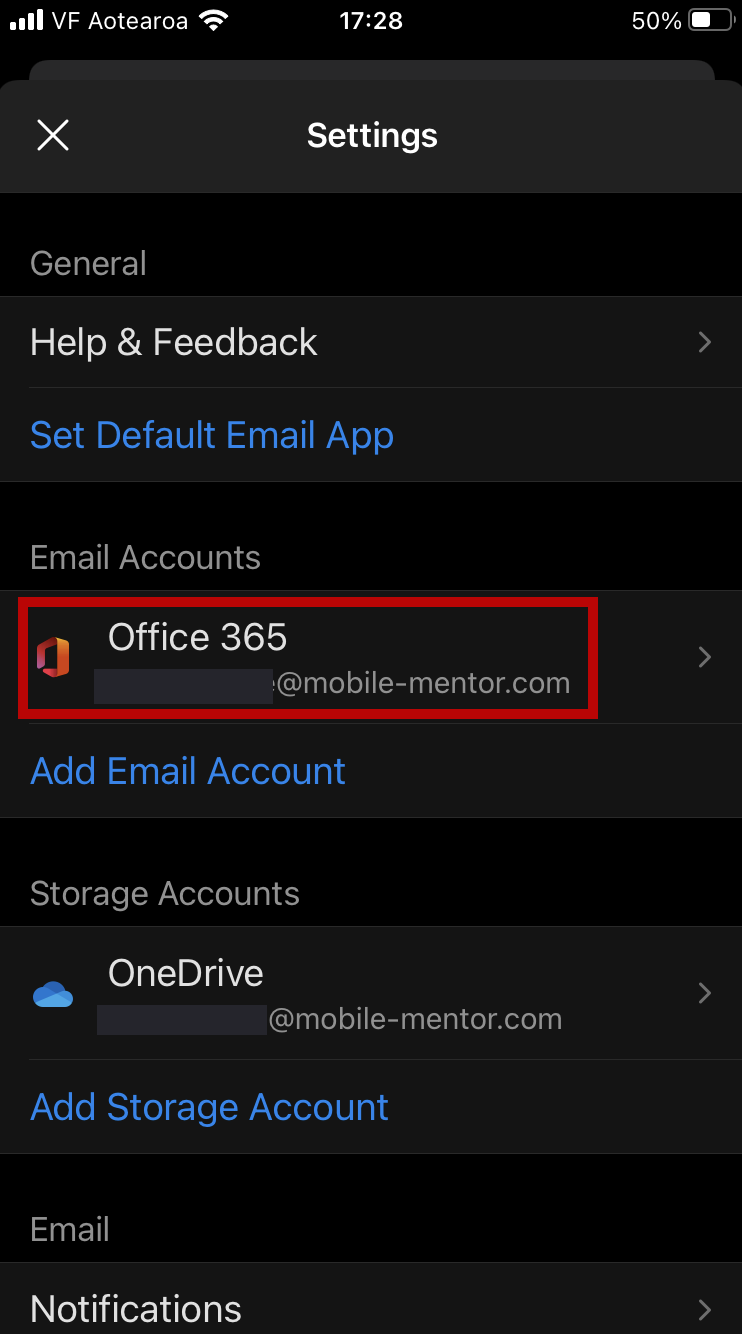 4. Select Automatic Replies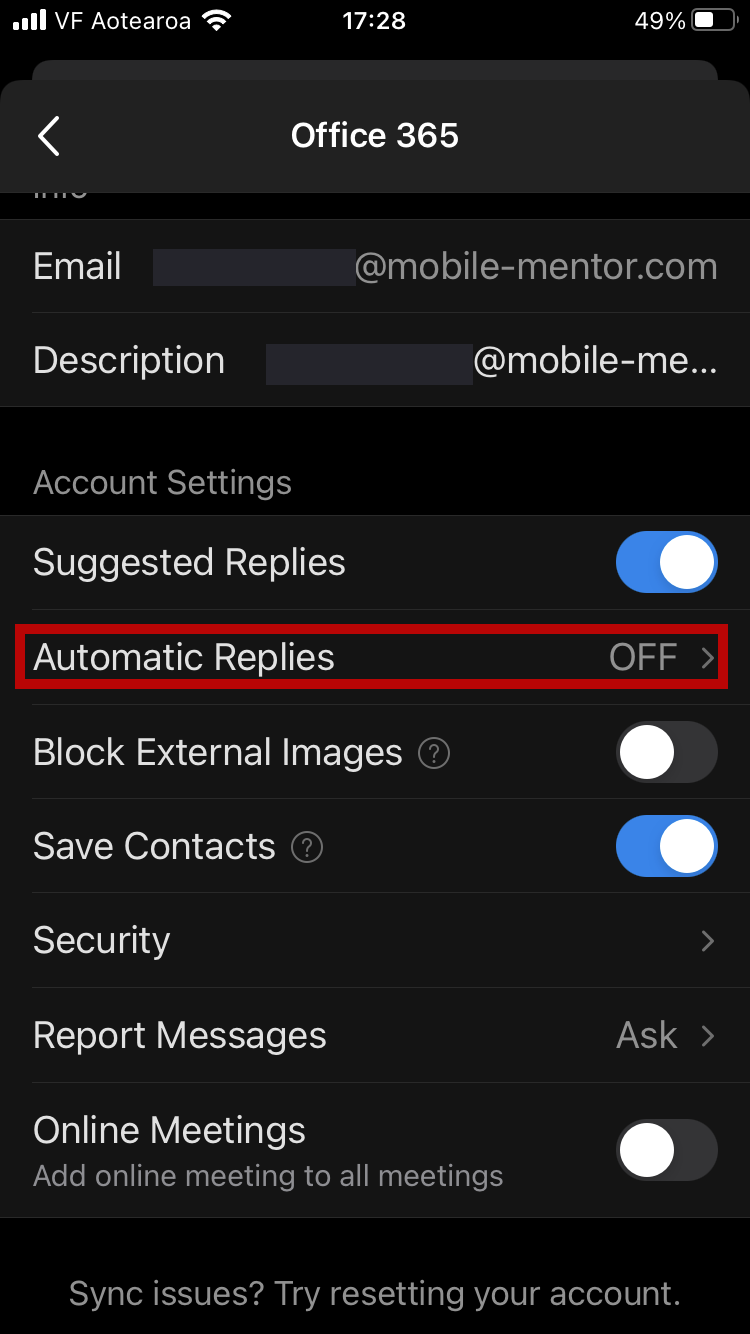 5. Now select the toggle to enable Automatic Replies (1) and type your message. Select the check (2) icon in the top right to save and activate your message.
You can also choose to have different replies for everyone and your organization.
When you want to turn it off, return here and use toggle to turn if off.