If a caller states their camera is not functioning, please complete the following:
1) First, confirm whether the physical slider above the camera is moved to the open position.
2) Test the camera in another application - In the bottom left search bar type 'Camera' and open the camera application. If the camera does function then the problem likely lies within the settings of the current application you're using. If the camera fails to turn on proceed to the next step.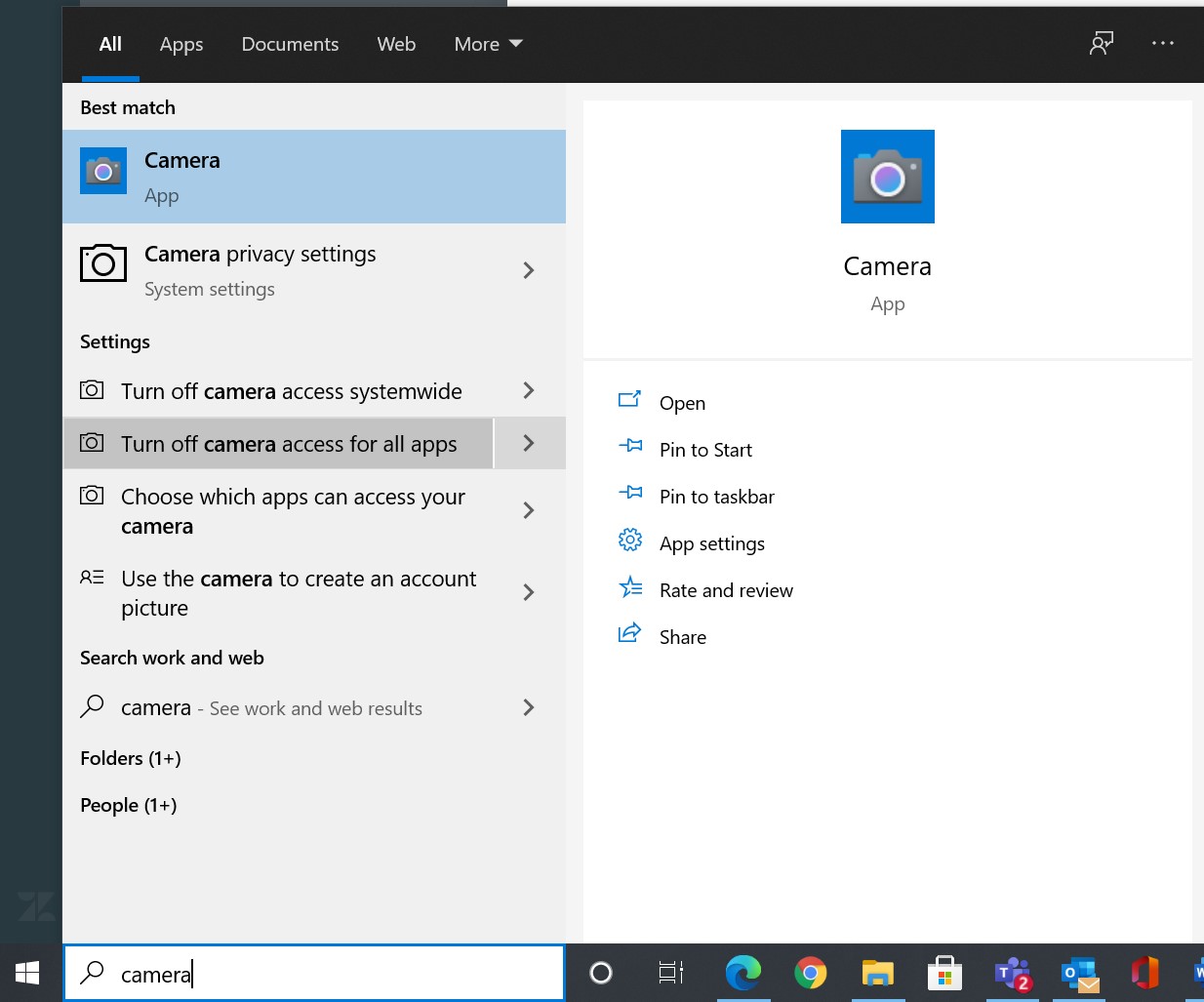 3) Check the camera privacy settings - In the bottom left search bar type 'Camera' and select 'Camera Privacy Settings' Confirm 'Allow apps to access your camera' and 'Allow desktops apps to access your camera' are both turn ON